Recipes for a Perfect Marriage
Monday, September 17, 2012
Apakah artinya perkawinan? apa hakikat sebuah perkawinan? bagaimana kita memandang perkawinan? pertanyaan-pertanyaan demikian mungkin sama klasiknya dengan pertanyaan tentang pencarian makna dan pengertian cinta dari zaman dahulu. Tidak ada jawaban yang pasti, karena itulah pertanyaan tentang kedua hal itu terus menerus digaungkan hingga saat ini. Dan setiap orang tentunya punya pemaknaan tersendiri akan cinta dan perkawinan.
Karena itu, studi dan kajian mengenai lembaga perkawinan beserta dampak-dampaknya juga tidak habis-habis. Sebuah studi bertajuk:
Does Marriage Really Make People Happier?
yang dilakukan oleh
Dr Kelly Musick
, Associate Professor dari Cornell University menguji apakah lebih berbahagia orang yang menikah dibanding orang yang hidup bersama (cat. kemungkinan dalam bahasa kita: kumpul kebo) menyimpulkan bahwa tingkat kebahagiaan orang menikah dan hidup bersama di atas orang yang single. Selanjutnya orang yang hidup bersama lebih bahagia daripada orang yang menikah sebab tak perlu repot dengan berbagai konsekwensi sosial dan lebih fleksibel, otonom, dan memungkinkan pertumbuhan masing-masing pribadi.
Resep Perkawinan Sempurna
Recipes for a Perfect Marriage
Penulis: Kate Kerrigan
Alih bahasa: Tanti Lesmana
Desain dan ilustrasi cover: Satya Utama Jadi
Penerbit: PT Gramedia Pustaka Utama (2010)
Tebal: 408 hlm
ISBN: 978-979-22-5442-6
Lalu apa hubungannya dengan komitmen? Dr Claire Kamp Dush memberi kesimpulan dari
penelitiannya
bahwa suatu perkawinan yang (mungkin) tidak bahagia pun ada keuntungannya dari kestabilan, komitmen dan status sosial. Amy Chan, seorang kolumnis gaya hidup menyatakan dalam
sebuah artikel
bahwa cinta merupakan modal awal untuk membangun relasi, dan relasi berbicara tentang membangun komitmen dan memperjuangkan komitmen tersebut. Hal ini terlepas apakah seseorang menikah atau tidak, komitmen memiliki konsekwensi bagi yang mengikatkan diri di dalamnya agar bertanggung jawab satu sama lain.
Isu ini yang dikemukakakn oleh Kate dalam novelnya,
Recipes for a Perfect Marriage.
Ia memberi gambaran bagaimana pandangan dua orang perempuan terhadap perkawinan mereka. Perempuan pertama ialah Tressa, seorang penulis kuliner, sedangkan perempuan kedua adalah Bernadine, nenek dari Tressa yang masih merasa bahwa cintanya tidak terpaut pada kakek Tressa, namun pada pria lain. Hal demikian dialami Tressa. Ia merasakan kegelisahan ketika dalam perjalanan hidupnya, ia mempertanyakan bagaimana ia akan bertahan dengan seseorang yang akan menemaninya sampai akhir hidupnya:

Sekarang, kalau dipikir-pikir lagi, sebenarnya dulu itu kau memang mencintai dia atau sekadar ingin cepat-cepat menikah saja? Sebab kalau dasarnya seungguh-sungguh cinta, tentunya kejengkelan-kejengkelan kecil yang kau alami sehari-hari itu tidak bakal berubah menjadi kebencian (h.13).
Bagi Tressa, kehidupan ideal perkawinan adalah seperti kakek dan neneknya. Ketika masih kanak-kanak, Tressa menghabiskan liburan bersama kakek-neneknya, dan ia merasakan kehidupan yang hangat di sana. Namun, ternyata dari sudut pandang Bernadine, neneknya, merenung dalam hatinya bahwa dalam perjalanan hidup ada nilai yang dahulu dipegang, namun selanjutnya berubah. Pengalaman hidup mengajarkan bahwa segala sesuatu dapat berubah.

Saat kita masih muda, apa yang kita rasakan, itulah yang kita anggap kebenarannya. Cinta menjadi apa yang kita rasakan. Tetapi perjalanan waktu telah mengajarku bahwa cinta bukanlah emosi yang kita rasakan terhadap seseorang, melainkan apa yang kita lakukan untuk orang itu. (h.103)

Sang waktu sungguh tidak sabar ingin mengambil anak kita. Demikianlah, kita jadi belajar bahwa setiap saatnya sungguh berharga, dan kehidupan ini ibarat jam yang tidak bisa dihindari. Kenikmatan yang kita rasakan pada saat membesarkan seorang anak hanyalah pembuka bagi kepedihan yang timbul ketika harus merelakan mereka pergi, dan aku mengantisipasi hal ini dengan hati pedih setiap hari selama masa kanak-kanak Niamh.(h.158)
Seperti apakah cinta dan hidup itu? sebuah kutipan menarik dari
yourlifeyourway.net
: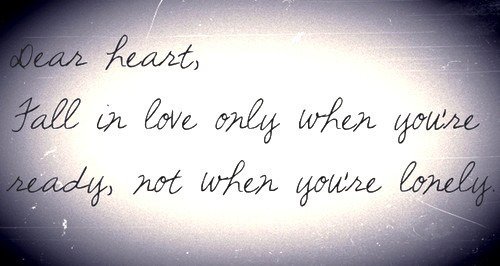 Kate menuliskan penemuannya akan makna tersebut lewat tokoh-tokoh di novelnya ini:
Tetapi begitu kita percaya telah menemukan semua jawabannya, kehidupan justru memperlihatkan pada kita bahwa kita tidak tahu apa-apa (h.222).

Cinta itu tidur panjang di dalam diri kita selamanya, lalu tahu-tahu seberkas bau, sebuah nama, sepotong kenangan, mengusik makhluk yang sedang tidur damai itu dan membuatnya melolong-lolong kelaparan (h.336)

Memang tidak selalu mudah, sebab sepertinya aku selalu saja tertarik pada bajingan-bajingan lemah yang tidak bisa kudapatkan, tetapi setelah tiba-tiba mengenal cinta dari laki-laki yang baik, kemudian hampir saja kehilangan cinta itu, aku pun jadi disembuhkan dari obsesiku tersebut. Barangkali kecenderungan alamiku untuk menyukai lelaki-lelaki berbahaya mulai berubah, atau barangkali seperti inilah rasanya cinta yang sudah matang. (h.345)

Rasa percaya bisa diibaratkan roti dan susu. Sesuatu yang sangat mendasar, Tidak ada keren-kerennya, tidak ada emosi, tidak ada drama-kita sekedar menaruh percaya, itu saja. Memercayai seseorang rasanya membosankan. Tidak penting. Tetapi coba hilangkan rasa percaya itu-cobalah hidup tanpa rasa percaya, dan tiba-tiba saja hubungan kita dengan pasangan serasa dicemplungkan ke dalam lubang neraka yang menyiksa (h.361)
Membaca buku ini saya lebih menikmati ketika membaca apa yang menjadi permenungan dua tokoh narator ini, kadang saya menganggap dalam cerita tersebut mereka terlalu mengada-ada atau saya merasa apakah memang seperti itu keadaan di dunia nyatanya? Boleh jadi setiap ungkapan-ungkapan dalam tokoh tersebut adalah bentuk penemuan Kate akan pertanyaan-pertanyaan
yang dulu ditanyakannya
:
How do you know if you are truly in love and if it will last?
What is the relevance of marriage in todays fast-moving consumer-driven society?
What are the personal/spiritual pay-offs in making a life-times commitment to one person?
How feasible is it to promise to love one person for the rest of your life?
dan mungkin jawaban dari semuanya itu adalah berpulang pada pemaknaan tiap orang akan hidup yang diterimanya. Bagaimana ia hidup dan memberi kehidupan bagi sesamanya. Dan itu tidak terbatas hanya bagi orang yang sudah menikah:
Mungkin kalian mengira rasa puas menjalani hidup merupakan hak orang-orang yang sudah tua, tetapi kalian salah. Kedamaian pikiran tidak datang seiring perjalanan waktu atau bertambahnya usia atau rutinitas. Kedamaian datang dengan samaran sebagai keberuntungan dan kepribadian, tetapi kenyataannya rasa tenteram merupakan hasil usaha keras melalui doa dan ketabahan, serta pemahaman cerdas tentang kesulitan hidup (h.367)

Kehidupan, sampai pada akhirnya, adalah serangkaian keajaiban kecil yang dilakukan orang, dan baru kita sadari setelah orang itu tiada. Begitu keajaiban kecil itu berhenti terjadi, kita menyesal mengapa tidak memperhatikan lebih saksama, lebih menghargai anugerah kehidupan itu sendiri; kemampuan berkomunikasi, melihat, bahkan sekadar bernapas (h.371)

Kata orang, tidak ada yang namanya perkawinan sempurna, tetapi menurutku ada. Yang tidak ada adalah perkawinan yang mudah (h.384)
Jadi, apa resepnya?
Kate hanya berbagi apa yang ditemukannya dari pengalaman hidupnya. Resep itu dicoba, diuji, dicoba lagi, disimpan, atau mungkin dibuang.
Selamat menemukan.
Jkt, 17 September 2012